a platform to share your fan-made Poptropica content!
Play Poptropica / Poptropica Wiki / Poptropica Help Blog / Forum / Chat / Videos
Characters | Islands | Scenes | Items

About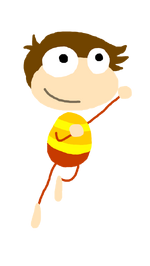 Welcome to the Poptropica Fanon Wiki, the ultimate compilation of fan-made Poptropica content.
Anyone
can make up island, character, or item ideas and post them here. We encourage creativity, and who knows? Maybe someone else will use your idea in their content!
Anything goes - Island sequels, characters from franchises, and way OP items. Please keep in mind, however, that this is not the place for official Poptropica content. For that, you can head over to the Poptropica Wiki, our sister wiki.
Our team of artists and writers may help you out with ideas and supply you with sprites for your items, logos for islands, or costumes for your characters. You can find a full list here.
Most of all, we'd like you to have fun and make some really cool creations!
Poptropica Fanon Wiki is a subsidiary of the Poptropica Wiki and a facet of the Poptropica Help Network